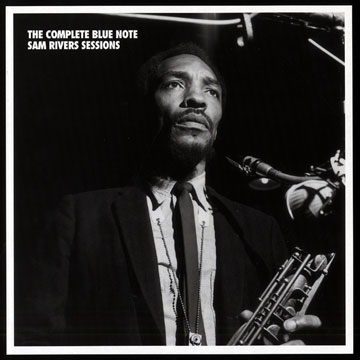 Sam Rivers recorded for
Blue Note
from 1964 to 1967. While recording for Blue Note, he was an avant-garde innovator with an inside/outside
hard bop
sound. Wrote Steve Huey on
Allmusic.com
: "[Sam Rivers] took his music as far out as he could while maintaining a recognizable structure; his work fearlessly explored wildly dissonant harmonies and atonality, dense group interaction, cerebral rumination, and passionately intense, free-leaning solos."
I paraphrased and plagiarized much of this info from
Allmusic.com
. But WTF? It doesn't really matter. All that matters here is that this is Sam Rivers on Blue Note. Everything else is tiny details.
Check out all the
info
in the comments